Skip to Content
Buffets
price listed per person | all breakfast buffets include Coffee Ethic locally roasted coffee, orange juice, water
Downtown Continental | $15
bagels, cream cheese, butter, jam, sliced fresh fruit, yogurt, granola, honey
South Street Buffet | $17
scrambled eggs, bacon, sausage, SoMo breakfast potatoes, sliced fresh fruit, choice of bread
Chef's Artisan Omelet Buffet* | $27
SoMo breakfast potatoes, buttermilk biscuits, rosemary-sage gravy, sliced fresh fruit, omelet station with chef's daily selection of ingredients
*requires chef attendant at $75/hour for 12-25 guests. Additional attendant required for 25+
Boxed Breakfast
fresh fruit, locally roasted coffee, bottled water, choice of breakfast entrée: biscuit sandwich (bacon or sausage), breakfast burrito (bacon or sausage), vegetarian & vegan options available upon request
Kind bar, fresh fruit, locally roasted coffee, bottled water, choice of: overnight oats or Greek yogurt parfaits with fresh berries
Add-Ons
house-made buttermilk biscuits, rosemary-sage gravy
sauteed breakfast potatoes, red pepper, onion, herbs de Provence
Fruit & Granola Parfait | $5
Greek yogurt, fresh berries, house granola, honey
chilled smoked-cured salmon, dill-caper infused cream cheese, fresh garden greens, bagel
SOUP/SALAD
chicken, andouille, basmati, green onion
Chef's Choice Vegetable Soup
chef's seasonal vegetable soup creation
romaine lettuce, crouton, Parmigiano-Reggiano, house Caesar dressing
mixed greens, toasted almond, cucumber, pickled shallot, Terrel Creek hard cheese, house vinaigrette
Plated Sandwiches
price listed per person | GF bread available upon request
fried, spicy kimchi slaw, harissa aioli, brioche bun
thick cut & candied bacon, confit, tomato, butter lettuce, garlic aioli, country bread (substitute smokey tofu or Vegan option)
sun-dried tomato aioli, butter lettuce, heirloom tomato, white cheddar
PLATED ENTREES
includes house breads and whipped butter, choice of gourmet soup or Vandivort salad | price listed per person | minimum of 12 guests
snap pears, lemongrass-coconut cream, farro, scallion, cilantro
Herb Roasted Chicken | $24
whipped potato, baby carrots, sauce fines herbs
8 oz chimichurri, roasted fingerling potatoes, chef selected seasonal vegetables
BOXED LUNCH
The Traveler Boxed Lunch | $17
fresh fruit, house-made cookie, homemade seasoned potatoes chips,
choice of deli sandwich: roasted turkey, corned beef, local artisan ham, or from the garden
Roasted Turkey smoked gouda, lettuce, tomato, bacon-mustard aioli
Local Artisan Ham smoked bacon, lettuce, tomato, onion, provolone, whole grain apple mustarda
Roast Beef horse radish aioli, white cheddar, lettuce, tomato
From the Garden roasted bell pepper, red onion, avocado spread, pickled radish, herbed goat cheese

*Upgrade to an artisan Italian salumi sandwich for +2pp (mix of artisan salumi, olive jardinera, provolone, lettuce, tomato, onion)
BUFFETS
price listed per person | minimum of 12 guests | all buffets include iced tea and water
Artisan Deli Lunch* | $19
display of artisan meats; ham, turkey, salami, roast beef and assorted cheeses, lettuce, pickles, tomato, onion, mustard, mayonnaise, sourdough, 9-grain bread, hoagies, salad accoutrements, seasoned potato chips
*Add one of our gourmet soup options | +$4
Vandivort Taco Bar* | $21
corn tortillas, salsa, refried beans, radish, cilantro, sour cream, pickled onion, cotija cheese, guacamole, spiced rice, choice of (pick two) beef barbacoa, baja chicken, pork al pastor, or fajita vegetables
*Add flour tortillas | +$2
linguini, cheese tortellini, mushroom-thyme alfredo, savory tomato red sauce with beef, roasted seasonal vegetables, seasoned grilled chicken, garlic bread, Caesar salad accoutrements
Masons 'Cue Sandwich Bar* | $24
BBQ chicken, smoked pulled pork, honey brioche buns, baked beans, coleslaw, house bbq sauce, gourmet potato salad, seasoned potatoes chips
*Add burnt ends or ribs | $12
ADD-ONS & SNACKS
Cheese & Charcuterie | $10
Double Chocolate Brownies | $3
Coffee Ethic Hotel Vandivort Blend | $40/gallon
Assorted Bottled Beverages
Coca-Cola products $3, Smart water $4, Life water $6
HOT
price listed per 50 pieces |*serves 25 guests
Spicy Jerk Meatballs | $125
Vandivort-Style Cashew Chicken | $125
crushed cashews, green onion
smoked pork, braised beet greens, Terrel Creek hard cheese
Crawfish Hushpuppies | $175
COLD
price listed per 50 pieces |*serves 25 guests
Whipped Bleu Cheese Crostini | $150
Tomato Tartare Crostini | $140
shallot, Worcestershire, Dijon, fresh herbs
Pork Rillette Crostini | $150
pickled vegetable, house mustard
Smoked Fish Spread on Lavash | $175
Fresh Vegetable Crudites | $200
roasted red pepper house-made ranch
Artisan Cheese Board | $250
crackers, dried fruit, honey, nuts
chef's selection of cured meats & accompaniments
Artisan Cheese & Charcuterie Board | $300
Chef's Mezze Board | $200
grilled vegetables, chef assortment of dips
SOUP/SALAD
chicken, andouille, basmati, green onion
Chef's Choice Vegetable Soup
chef's seasonal vegetable soup creation
romaine lettuce, crouton, Parmigiano-Reggiano, house Caesar dressing
mixed greens, toasted almond, cucumber, pickled shallot, Terrel Creek hard cheese, house vinaigrette
PLATED
all plated dinners include choice of salad or soup, house rolls, whipped butter, seasonal vegetables | price listed per person
snap peas, lemongrass-coconut cream, farro, scallion, cilantro
baby potatoes, spring greens, mustard jus, tarragon gremolata
whipped potato, baby carrots, sauce fines herbs
Copper River Sockeye Salmon | $34
Broiled, tomato beurre blanc, fennel puree
12 oz medallion, chimichurri, roasted fingerling potatoes, chef selected seasonal vegetables
Combination Plates
all plated dinners include choice of salad or soup, house rolls, whipped butter, seasonal vegetables | price listed per person
Roasted Chicken & KC Strip | $45
KC strip with chimichurri, roasted chicken, whipped potato, sauce fines herbs, chef selected seasonal vegetables
KC strip with chimichurri, herb grilled shrimp, roasted fingerling potatoes, chef selected seasonal vegetables
CUSTOM MENU
Consult with Chef Calvin Davis and his culinary team on custom menus for your event. Custom menu price includes 1 appetizer selection, custom plated entrée, salad, rolls, whipped butter, and seasonal vegetables. Prices start at 75++.
BUFFETS
price listed per person | minimum of 12 guests
linguini noodles, cheese tortellini, mushroom-thyme alfredo sauce, savory marinara with beef, roasted seasonal vegetables, seasoned grilled chicken, garlic bread, regular & Caesar salad accoutrements
Masons Southern Style Buffet | $36
BBQ chicken, pulled pork, baked beans, coleslaw, gourmet potato salad, southern mac n cheese, corn bread, salad accoutrements
Carving Station Buffet | $36
salad accoutrements, rolls, whipped butter, smoked gouda mashed potatoes, Ozark-style green beans, choice of 2 entrees: *requires chef attendant at $75/hour
Grilled Pork Loin
Herb-Roasted Turkey Breast
Rosemary-Roasted Strip Loin with Red Wine Jus | +$4pp
DESSERTS
price listed per piece | Made in house by Hotel Vandivort Pastry Chef
Double Chocolate Cake | $8
New York Style Cheesecake | $8
Vandivort Signature Miniature Desserts | $4
Gluten-Free Ricotta Almond Cake | $8
ADD-ONS
mixed greens, toasted almond, cucumber, pickled shallot, Terrel Creek hard cheese, house vinaigrette
romaine lettuce, crouton, Parmigiano-Reggiano, house-made Caesar dressing
Chef's Choice Vegetable Soup | $6
chef's seasonal vegetable-soup creation
chicken, andouille, basmati, green onion
Coffee Ethic Mesa Coffee | $40/gallon
Assorted Coca Cola Products | $3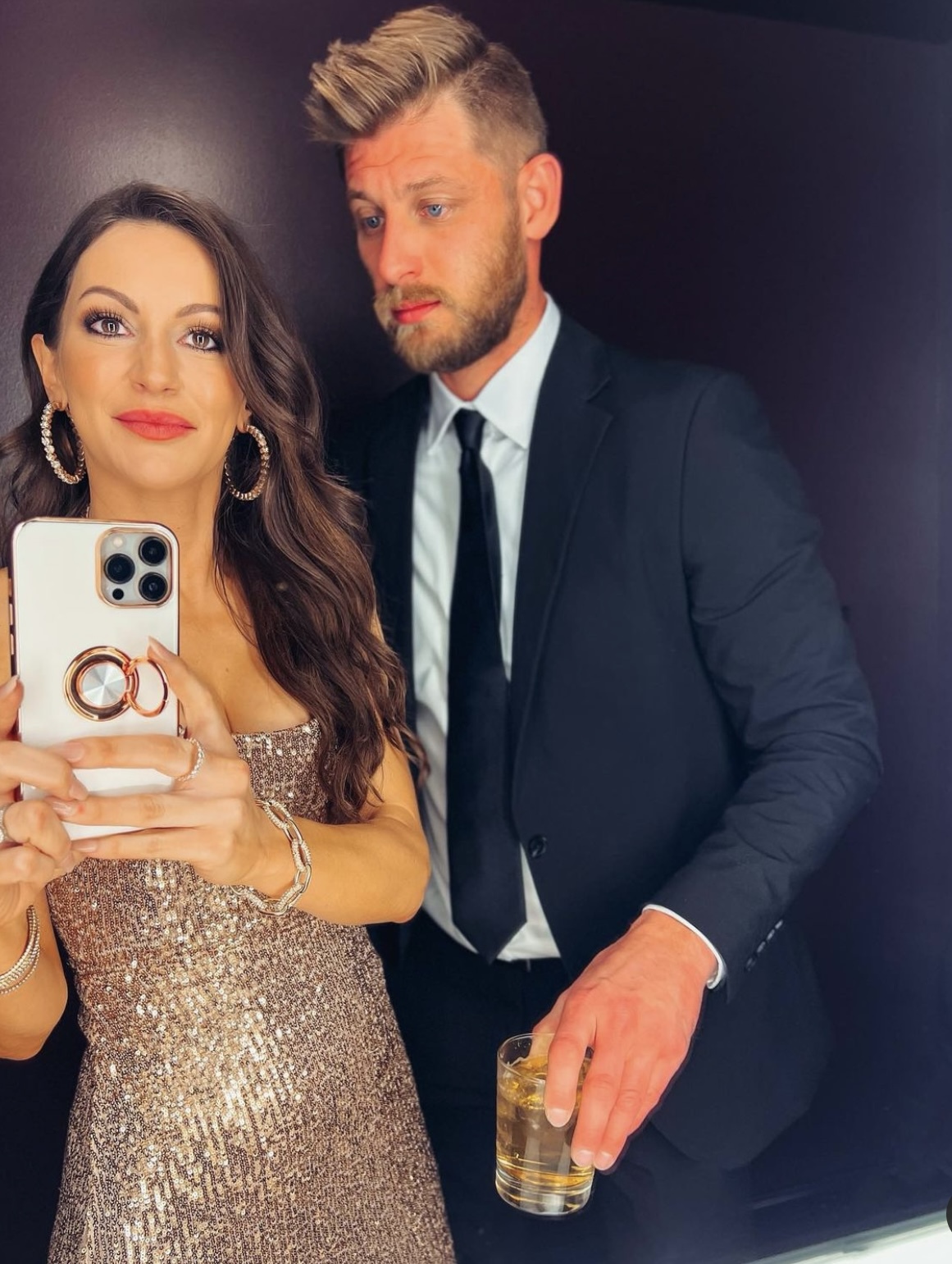 Thank you for your interest.
s